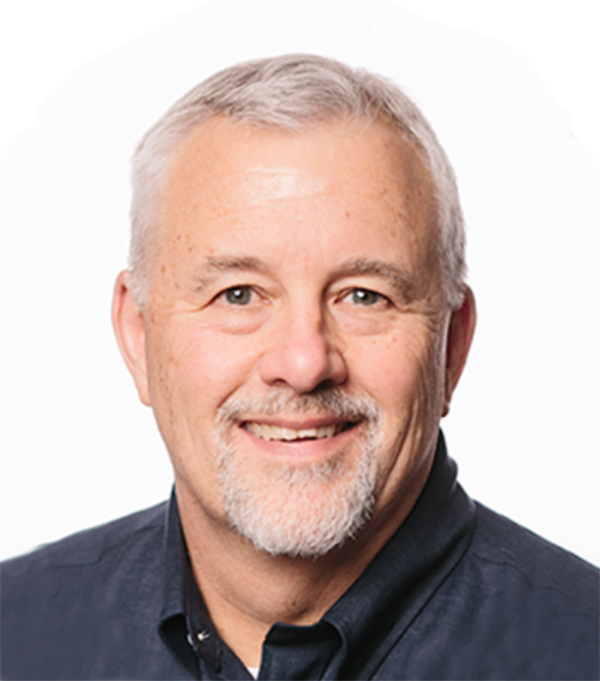 How to Boost Your Church's Year-End Giving with the 100% AGI Incentive
Leadership | Relaunch Church | Rapid Relaunch | church finances
Guest Post by Brad Leeper, Generis
What would your church or organization do with an extra 25% of your budget by December 31, 2020?
What advantage would you have with special funds for the much-needed project to energize your mission impact in 2021?
You have a rare, unusual window to engage a small group of givers that might give you these added financial resources to solve your biggest mission hurdle.
---
Contemplating changes to your facility?
We'd love to talk and see if Rapid Relaunch is right for your church.

---
OK, you have my attention. What is this mystery?
Congress wanted to help non-profits in 2020 by providing increased incentive for charitable giving as part of the Cares Act.
In 2020, your givers may deduct gifts of cash to your church or organization to offset as much as 100% of their adjusted gross income. Which means that givers' federal tax liability for 2020 would potentially be . . . zero.
Ordinarily, the income tax charitable deduction for cash gifts is limited to 60% of a giver's income. This 100% limit allows especially generous givers to reduce their 2020 federal income tax to zero.
If your state has an income tax, those same especially generous givers might also be able to reduce their 2020 state income tax to zero.
Who Benefits from the 100% AGI Incentive?
The 100% AGI benefit is focused on those with greater financial capacity to give, those 7% of American households that itemize their tax deductions.
This specific Cares Act provision primarily attracts households that itemize deductions. This small audience who will be very interested in this opportunity will likely be higher net worth households. This group is more likely in your most generous giver group.
This provision is a major opportunity especially since the 2017 tax bill drastically reduced the number of taxpayers who qualify to itemize deductions.
Impact on 2020 End of Year Giving
How does this incentive help your financial funding by year-end 2020?
Your giving households can save significant amounts of tax liability and fund an important part of your church or organization mission.
The math of the savings will vary depending on the household Adjusted Gross Income, but for many households the tax savings are quite an incentive.
Generally, givers make contributions to your church with the primary benefit being their giving to the Lord, to their church, school or organization.
While many givers are not primarily motivated by tax deductions, they will take advantage of the secondary benefit of charitable giving tax deductions.
For 2020, the tax incentive elevates the deduction benefit to an additional primary tax benefit. This dual primary incentive makes for an even more attractive financial gift.
Many households who would benefit from this Cares Act incentive are generally unaware of this opportunity.
The Cares Act largely revolved around the Paycheck Protection Program (PPP) forgivable loans that received the most fanfare. This provision has not found much media exposure to those households that itemize. Many qualified financial advisors are not yet up to speed with the provision.
Your givers who might be most motivated to take advantage of the incentive are probably not aware.
3 Tips to Help Your Most Generous Givers Take Advantage of This Benefit
What should you as a leader consider to take advantage of this unique moment?
First, understand that a normal year-end giving appeal will not attract your most generous givers to a transformational ministry gift investment. Failure to make this incentive known places a severe limit on giving decisions.
Your usual year-end appeal is likely something other than a unique project that is attractive to major givers who see this Cares Act incentive as a rare moment to give toward the largest impact possible.
By the way, your major givers are probably known by other organizations with compelling missions and projects. Your silence will place your church or organization down the priority list of options if you even make the list at all.
Second, craft a Kingdom project that tells an amazing story of mission impact that will flow through their financial gift investment.
Is the project your technology upgrades? Do you need funds to move forward with your building renovation? Do you need funds to create that digital campus infrastructure and staff that are beyond your current capabilities?
While your general giving might be currently stable coupled with reduce expenses from not meeting, it is quite likely you have a unique capital need that could come into reality to solve a pressing problem that your general funds cannot or should not cover.
Third, create a channel that personally informs your more generous households. This dialogue cannot be cheated by blasting a message to everyone hoping the opportunity sticks. When it comes to motivating givers, if a leader speaks to everyone, that leader really speaks to no one.
A conversation around the Cares Act incentive should not be a church-wide event. Each church has people deeply impacted by the economic turbulence. Some churches will not have found their rhythm of returning to worship or discerning their digital expression. Launching a giving project church-wide might not be wise other than the more usual year-end flow.
The Cares Act 100% AGI incentive works best when those who would be more eager to give are engaged in private settings and conversations. In working with several churches and organizations, there is an appropriate process to identify and to engage those who are likely quite interested in this incentive.
Since many church leaders themselves are not probable candidates to take advantage of this giving incentive, some are reluctant to engage in appropriate conversation with the households that would love to give to your project. Major givers generally value being asked by their leader or pastor to invest in a project that exponentially moves your mission.
The step to engage and ask is well worth any risk.
What You Should Do Next
Does this option seem complicated and leave you feeling reluctant to engage? Here are some key points to consider:
You do not need to be a tax expert.

You should know the major overview of the Cares Act.

Each giver has a unique financial reality that is beyond the scope of your counsel. The actual tax incentive will be unique to each household.

Your role is to make them aware and to ask them to consider a financial investment to accelerate the church mission.

Your role is to create the sandbox for them to realize their own benefit to engage in your project.

Leave the specific, personal financial counsel to their professional, qualified financial advisor.
Do note that appreciated asset giving, such as stocks, does not qualify for the 100% AGI incentive. The incentive is for cash gifts given directly to the organization. Appreciated asset gifts remain a very attractive gift for tax benefits even under the current limitations.
Now Is the Time to Act!
What problem needs to be solved for you now and into 2021 that requires an infusion of financial resources? The Cares Act 100% AGI incentive coupled with a mission-critical project is a match that is irresistible.
This incentive will take time for your more generous households to grasp, digest and act upon. We cannot wait until December to start the conversation.
Now is the time to craft the strategy, project and ask for those expanded financial resources to be in hand by the end of December 2020.
If you'd like more information about how to cultivate generous givers, you can contact Brad Leeper at: brad@generis.com
About Brad Leeper
Brad is President and Principal at Generis. Generis exists to accelerate giving toward God-inspired vision. For 20+ years, Brad and Generis have been on the leading edge of helping churches and organizations develop financial strength through giving. Brad is married to Lisa and lives in the Atlanta area. you can reach Brad at brad@generis.com.